A BODY COMPOSITION ASSESSMENT PROVIVDES AN IMMEDIATE INSIGHT INTO MORE THAN JUST YOUR BODY MASS.
THESE ASSESSMENTS CAN PROVIDE INFORMATION ON YOUR BODY FAT PERCENTAGE, FAT MASS AND LEAN MASS. OUR SPORTS SCIENTISTS CAN WORK WITH YOU AND MAKE RECOMMENDATIONS TO HELP YOU ACHIEVE YOUR BODY COMPOSITION GOALS.
SKINFOLD ANALYSIS
Our ISAK Accredited anthropometrists can carry your assessment to a high standard. We take 9 skinfolds from sites across the body, and these sites are determined by locating skeletal landmarks.
The results of this assessment allow us to inform you of your somatotype, body fat percentage, fat mass and lean mass. Additionally, we also provide a 'fat patterning' graph, which allows you to see where any excess fat is primarily located, allowing you to target specific areas for improvement.
DXA WHOLE BODY SCAN – COMING SOON
The most precise method to measure body composition, a DXA scan performs body composition measurements, providing a gold-standard insight into your lean mass and body fat distribution. In less than ten minutes, you can have access to highly accurate baseline data which can be used to track changes in fat and muscle over time.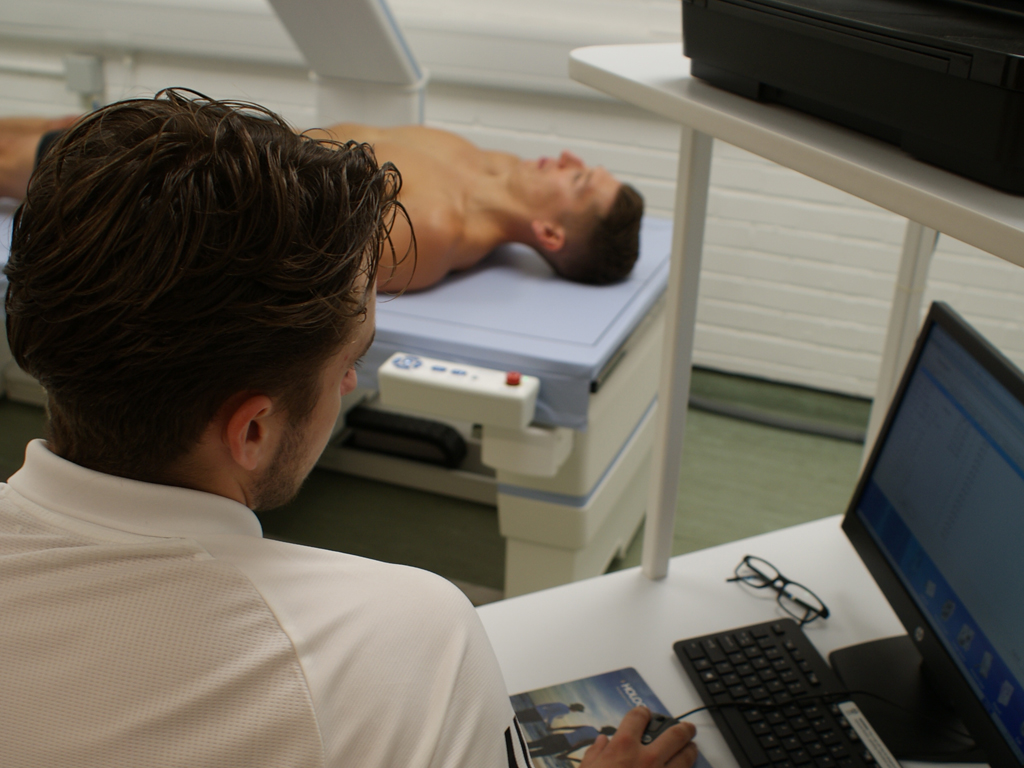 PRICES
SKINFOLD ANALYSIS
£50
DXA SCAN  –  COMING SOON