OUR FULLY EQUIPPED TREATMENT AND REHABILITATION CENTRE IS DESIGNED TO CATER FOR THE SPORTY AND NON-SPORTY ALIKE.

IF YOU SUFFER FROM A MUSCULOSKELETAL INJURY OR CONDITION, THEN WHY NOT BOOK AN APPOINTMENT AND LET US HELP YOU GET BACK ON TRACK TO A PAIN-FREE LIFESTYLE.
ASSESSMENT AND DIAGNOSIS
A full history of your complaint and medical history will be taken by our student practitioners to ensure you have no health issues that may affect your treatment. You will be asked to undress to an appropriate level so the injured or painful area can be examined and a diagnosis of your problem can be made.
TREATMENT
Based on your examination findings and diagnosis, a tailor-made treatment and management plan will be discussed and agreed with you before treatment is given. Your initial consultation normally lasts 45 mins to 1 hour with any follow-up treatment or exercise rehabilitation sessions lasting 30 minutes to 1 hour.
OPENING TIMES
The Clinic is open during University term time for the University of Essex staff and students to book a consultation appointment.
Tuesday – 2.00pm to 5.00pm
Wednesday – 12.00pm to 6.00pm
Thursday – 9.00am to 12.00pm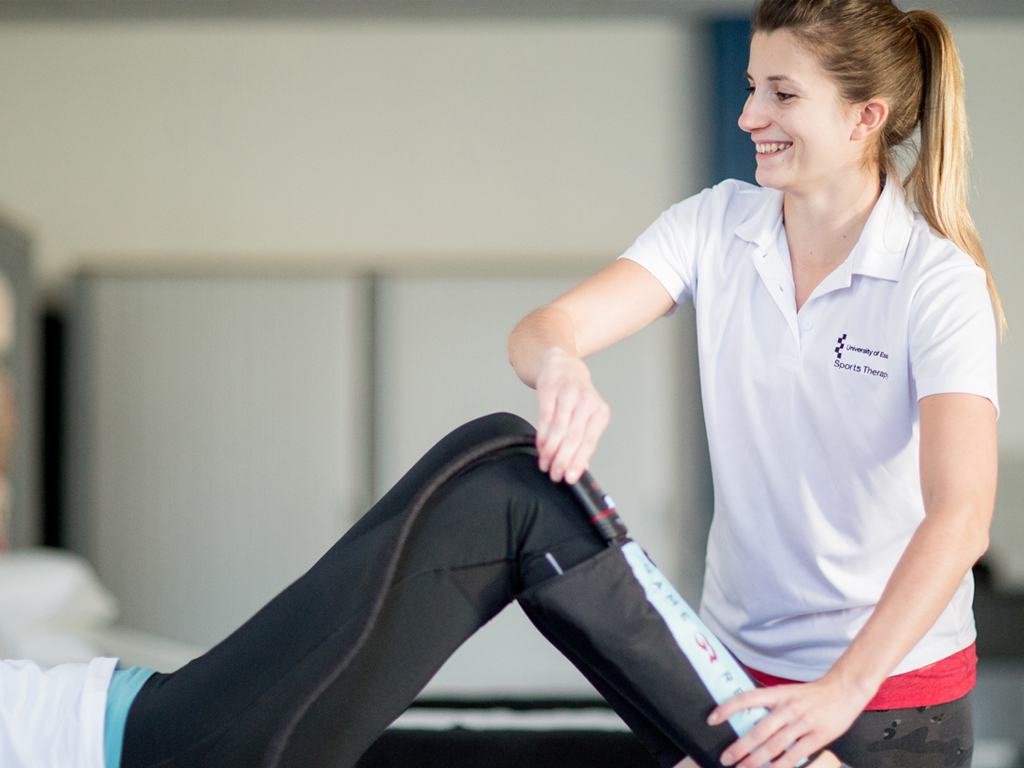 PRICES
CONSULTATIONS AND TREATMENT
STAFF & STUDENTS    £5
Telephone:  01206 872255
Email:  sportstherapyclinic@essex.ac.uk